Sanitary installation
We specialize in complex realization of all types of sanitary installations. Our offer is addressed to a wide range of investors, starting from individual customers to large investors.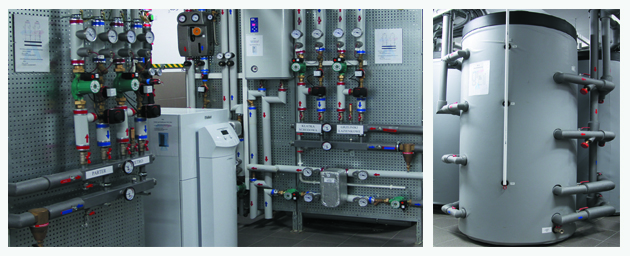 We offer our clients a complex services, starting from technical consulting through design to the realization.
The range our services:
plumbing
ventilation with recuperation
air conditioning
central heating (gas installation)
floor heating
passive cooling systems
Thanks to the cooperation with the Technical University of Cracow, years of experience and observation of their own research, we can offer our customers products and services of the highest quality, supported by appropriate documentation.
Renewable Energy Sources (RES) is the source use in the processing so as solar energy, wind energy, reothermal energy and also biomass and biogas energy.
We offer our clients services related to the design, sales and installation of equipment using renewable energies.
For many years we are making installations of RES, like:
In addition, we also have experience in the installation of hybrid renewable energy.
See our realisations